Real Happiness
A Traditional Kundalini Yoga School India
Real Happiness is one of the Traditional kundalini yoga school in India. The school offers Kundalini Yoga courses at various levels from beginner to intermediate. You can join the 200-hour Kundalini yoga teacher training India to give a jumpstart to your yoga teaching career. Kundalini gives the practitioner, blissfulness that happens through the stimulation of the Pituitary and Pineal Glands. Thus, it is a priceless opportunity to awaken your inner powerand manifest the highest cosmic energy. It will help you to look within and move in a holistic direction through this ancient technique.
Many students also join the school for self-practice and learning. Additionally, the school Real Happiness also has intermediates, who join the 300-hour YTTC. The courses are designed in such a manner, so that you learn all the aspects of the realm, both practical and theoretical ones.
Real Happiness also conducts Kundalini yoga retreat sessions, for different durations. It is a holistic experience that can help you decide on your future journey. Kundalini yoga is a spiritual form of yoga, which you can learn under the guidance of the most experienced gurus at our kundalini yoga school.
Read more
Peaceful Location
We have an incredible view of the Garhwal Himalayas, and a beautiful garden with plenty of sunshine and greenery is here to soothe your soul.
Deep Experience
Through The practice of Kundalini Meditation connect with Chakra and realise deep experience of Kundalini Energy.
Ancient Techniques
To awakening the Kundalini Energy we prepare the physical, vital, mental, and spiritual body through the practice of Asana, Pranayama, Kriya, Bandhas, Mudras, and Meditation.
Teachers are yogis
We have a team of experienced yoga teachers who have many years of experience in their subject and have become true yogis.
Caring Team
We have a great team of people who look after you and assist you throughout your stay to ensure that you are happy and healthy.
10 years Experience
We have 10 years of experience offering meditation and yoga in Rishikesh. We believe in quality teaching and passing on ancient knowledge.
Booking Seats Availability
August 2023

Fully Booked

September 2023

Fully Booked

October 2023

06 Seats left

November 2023

06 Seats left

December 2023

08 Seats left

January 2024

07 Seats left

February 2024

09 Seats left

March 2024

08 Seats left

April 2024

07 Seats left
Our International Centres
Exotic and blissful meditation destinations
Frequently Asked Questions
Kundalini yoga is a type of yoga, that is spiritual in nature. It involves mantra chanting, breathing exercises, and poses.
Yes, anyone can do Kundalini Yoga. However, a little background in some other form will definitely help.
Every class in the Kundalini Yoga class begins with an opening chant. It is followed by breathing exercises and kriyas.
No, it is not dangerous. Different people have varied experience, depending on their physical and mental constitution. It helps to release pent up emotions.
It is a branch of Raja Yoga, one of the oldest forms of yoga which found mention in Upanishads and Vedas.
You can become a certified Kundalini yoga teacher, by enrolling for a 200-hour Kundalini yoga teacher training in Rishikesh.
Beginners can also start with it, but need to have an open mind.
The practice of Kundalini yoga involves the awakening of the kundalini shakti at first. It is then followed by breathing exercises and kriyas.
There are three types of Kundalini yoga - para kundalini, chit kundalini, and prana kundalini.
Kundalini Meditation is a part of Kundalini yoga. It is used to move energy from the base of the spine upwards.
Benefits of Kundalini Yoga
To Improve The Highest personality
Awaken The Dorment Energy

Energization of Cells

Oneness with cosmic Energy

Strengthening the gland & nerves

Illumination of the Highest center

Lightning up the Brain

Purification of thought and mind

Awareness of peace and stillness
Clarity of thought & sharpen mind

Improvement of intelligent

Strengthening the physical health

Experiences of the inner joy

Understanding of deep knowledge

Feeling of true love and Compassion

Knowledge of the secret nature

Build up the highest personality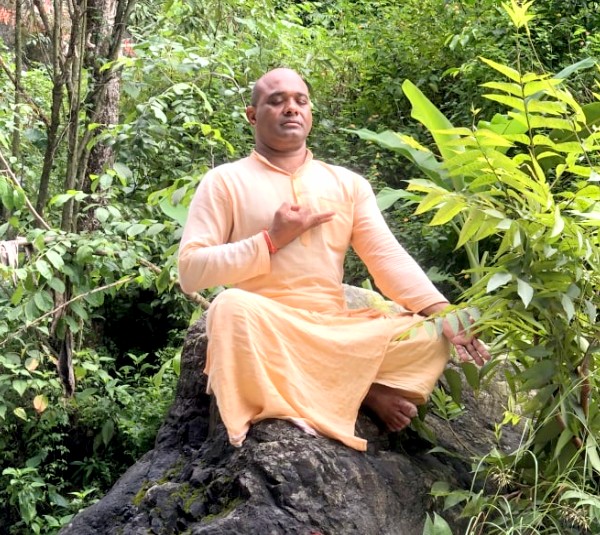 Kundalini Yoga India
Experience oneness with the Divine.
Unlike other forms of yoga, Kundalini yoga is a more spiritual form of yoga. It is meant to clam your mind and also releases blockages from the nadis. This form of yoga has been one of the best-kept secrets since ages. The royals never wanted the secret to leave their empire, as it could unleash power wars within the community.
Kundalini Yoga has the ability to awaken the female shakti, which can be very powerful. Now, you can enroll for the Kundalini yoga course india at Real Happiness Yoga. As a part of the Kundalini yoga teacher training india, you will get to learn asanas in the Kundalini way, along with Pranayama, meditation and mantra chanting. The goal of Kundalini yoga is not only to strengthen the body, but the spiritual self as well. Your self- awareness also increases manifold, as a part of the course. Through Kundalini yoga, you can awaken the untapped energy, that resides at the base of the spine. You can draw up the energy through the chakras of the body, and remove all the chakra blockages. The energy can re-emerge at the crown chakra of the head, after you have successfully done it. Join the Kundalini yoga course india and experience oneness with the divine.
Read more
Read more
Kundalini Retreats
Tranquilize your mind and soul
Join the Kundalini yoga retreat Kundalini yoga retreat india to combine self-discovery and travel to the most holistic place in India. You will experience pure Kundalini practice, that included meditation and asanas, amidst the tranquil hills and river banks. It is time to submerge yourself in the spiritual vibes of Rishikesh, while you leave all the concrete and noise behind.
The well- curated itinerary of the kundalini yoga retreat Rishikesh, will take your spirituality to another level, altogether. The retreat program mainly focuses on getting you deep into the Kundalini Yoga and meditation practice. Apart from practicing the same in the ashram, you will also embark on excursions to lesser-known places, that are away from the crowds in the region. Real Happiness will take you on an exploration route, that very few get a chance to undertake. No matter which level you are in, we will allow you to listen to your mind and inner voice and lead the practice. The retreat is bound to affect you in a positive way. Develop awareness of your breath through the Kundalini yoga retreat india, and utilize the healing power of nature for your self-development.
Read more
Read more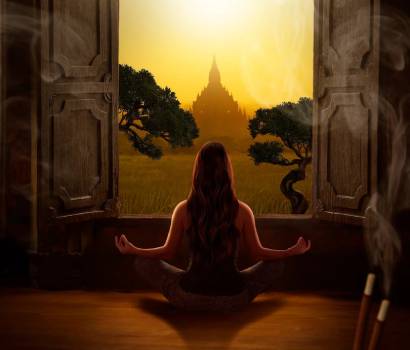 Blog for Yoga and Meditation
Our Blog delivers ancient knowledge regularly on some trending topics such as How to meditate? Written by the Himalayan Master of meditation, the articles will enhance your knowledge.
Read more